assistance available 24/7

 020 3151 1725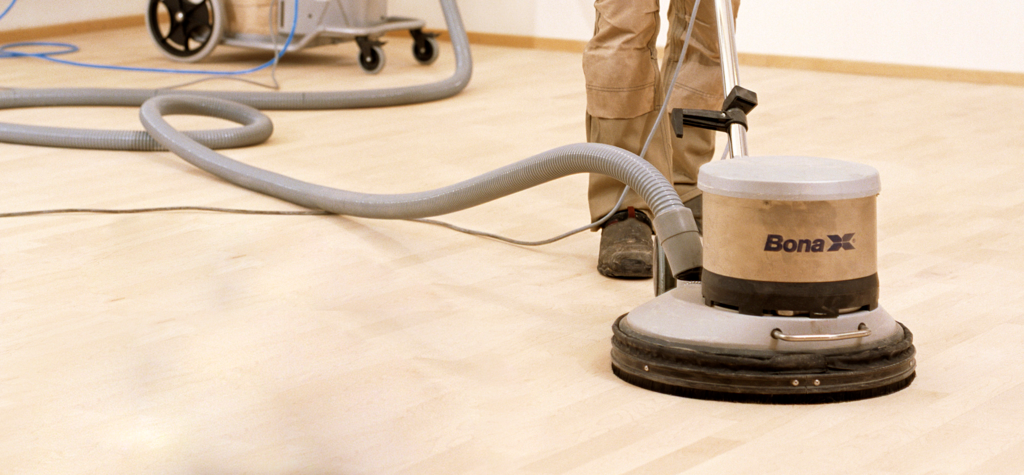 Boost your Bermondsey Floors!

Just under a century ago, a couple devoted their lives to improving living
conditions for the poor and sick in Bermondsey...
Are your wooden floors in need of a health treatment of their own? It must be the case if they are damaged, shabby or generally past their best. Fortunately, the remedy is straightforward when you call upon a specialist company.

With wood floor repair and restoration from
The Bermondsey Floor Sanding Company!

Benefit from our expertise after twenty years' of restoring floors of every type:

          from hardwood boards to parquet blocks.

99% dust free sanding: 

         efficient collection from our machines ensures minimal mess and disruption.

The complete restoration service for your floor:

       • repairs to damaged timber

       • replacing missing boards and blocks

       • removing old sealant and paint

       • staining the smooth wood for a change of colour

       • final protection with natural oil, hard wax or lacquer.

Durable good looks:

from premium quality floor products applied to the highest degree of
workmanship.
Whatever the state of your floors..
and whatever their age..
Make sure you obtain the best advice:
ask our reliable family firm for your free assessment.

Contact the Bermondsey Floor Sanding Specialists today!

 TRUSTED BY THESE WELL KNOWN BRANDS AND HUNDREDS MORE .  

With over 23 years of sanding work knowledge, we're obligated on making sure that your wooden floors always get the best possible renovation service.

  assistance available 24/7

 020 3151 1725

Alfred Salter was the outstanding student at Guy's hospital and seemed destined for a glittering career in medical research. Yet seeing the atrocious health conditions endured by the poor in Bermondsey, with TB rife and probably the lowest life expectancy in the capital, he became a poor man's doctor - and a politician.

His local labour party captured the Borough Council in 1922 and set to work in the dockland slums.

Their pioneering health service attacked social conditions - and saw a fall within five years in both the death rate and new cases of TB. They planted avenues of trees and, instead of flats to replace the tenements, built cottages in a kind of garden suburb development.

As MP, he fought for a new deal for local people. He and his wife Ada lived in the area all their lives and carried on even after their daughter died of scarlet fever. 

A little-remembered and dedicated local hero.
With over 23 years of sanding work knowledge,

we're obligated on making sure that your wooden

 floors always get the best possible renovation service.

© 2014 Floor Sanding Bermondsey - Wilson Grove, London SE16 4PN, UK
The perfect time to restore school floors

                                                                 Schools are incredibly busy places. On a daily basis, hundreds of students and teachers                                                                  alike walk through the corridors and halls, sometimes rushing to get to their lessons on                                                                      time. Over time, that means the floors start to show signs of wear and tear, as well as                                                                        damage - in particular, the floor in a school's sports hall, especially if there are several PE                                                                  lessons per week held inside the hall. A damaged floor can potentially be dangerous for                                                                    students, so it's always a good idea to try and keep all floors in a school in top condition.

                                                                 Summer holidays

                                                                 Now that the summer holidays are underway, chances are that your school is going to be                                                                  relatively empty over the next few weeks, making now the perfect time for restoring                                                                            school halls. Even if your floors have minimal wear and tear, it's best to get it sorted out                                                                    now before the students return. Once the summer holidays are over and the students start using the hall again, any wear and tear is likely to get a lot worse. So, in order to prevent a potentially costly bill, you should be looking to take action now.

Sanding

Whether you require parquet flooring restoration in your school, or you have traditional wood flooring that 

could do with some care and attention, a school floor sanding service such as the one we provide could be

the answer. By using a sanding service, it's entirely possible to refurbish and completely restore your floor 

to have it looking just as it did the day it was installed. So, if you're worried about your wooden floor, 

thinking it might be too worn and are thinking of getting it replaced, speak to us first. You may be surprised

by the results. Not only is it highly likely that we'll be able to make it look brand new, but we can also apply

hard-wearing lacquers to the floor, ensuring that the floor remains protected for plenty of school years to 

come.

For more information on how we can help restore your school floors to their former glory, contact us today! 

Latest News, Recommended Articles & Tips

FOR AMAZING WOODEN FLOORS CALL 

020 3151 1725 NOW